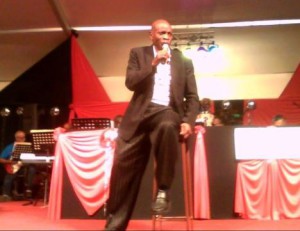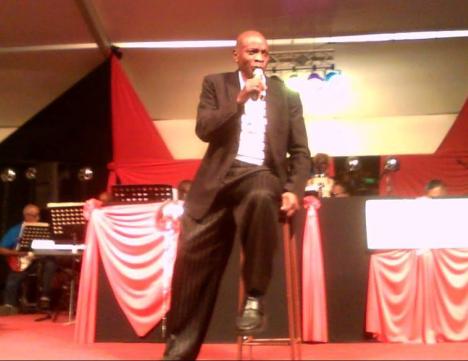 NEW YORK, USA — The legendary 'Mighty Sparrow', Slinger Francisco, is currently in a comatose condition at a hospital in New York City.
Francisco's wife, Margaret confirmed weekend reports that claimed that Sparrow was hospitalised in serious condition.
She also asked for prayers to be extended by all for a full recovery.
Last Thursday, Sparrow, the King of Soca and Cultural Ambassador to Trinidad and Tobago, received a Lifetime Achievement Award through his son Richard Francisco at the Consulate General of Trinidad and Tobago in New York.
Sparrow was due to receive his award at the Consulate General's 51st Anniversary of Independence ceremony on August 30 but made arrangements for his son to collect the award this week as he was unable to attend the event.
The lifetime achievement awards were presented to individuals and groups located in the jurisdiction of the Consulate General in New York that have made an outstanding contribution in their sphere or community that have raised the international profile of Trinidad and Tobago.
Other recipients included Boodram Jattan (former trade unionist and Member of Parliament for Naparima), Edwin Roberts (former Olympian sprinter that captured two bronze medals in the 1964 Tokyo Olympics), Bhagwatie Dwarika (cultural activist and enthusiast), Mohan Jaikaran (prominent businessman and promoter of Trinidad and Tobago's culture and entertainment in North America), Albert Danny Marcano ("Lord Defender"), Lord Nelson and Calypso Rose.
Sparrow's son, Richard, who is the spitting image of the living legend, expressed thanks for the award on behalf of his father and he also indicated that he is in the process of writing a book about the life and times of the great man that we know as the Mighty Sparrow.
"The Mighty Sparrow is an integral part of the development of calypso and, if one studies his compositions well, one can not only get a sense of Trinidad and Tobago's society through the years but many important international scenarios are chronicled in his music. 'Congo Man', though often criticised, was a commentary on the crisis in the Congo from the years 1960-1966 and 'Jean and Dinah' highlighted one of the social challenges that plagued post-war Trinidad and Tobago. There is no doubt, however, that 'Slave' and 'Education' were two of his most moving and powerful compositions. He is indeed 'Mighty' and we wanted to express our gratitude for all that he has done for Trinidad and Tobago," said Consul General, Rudrawatee Nan Ramgoolam.
Sparrow was born on 9 July 1935, in Grand Roy, Grenada, but moved to Trinidad when he was one year old.
He won Trinidad's Carnival Road March competition eight times and has been named Calypso Monarch eleven times.
He was first exposed to music through the choir in Catholic school, and became interested in calypso at 14 when he joined a steel band composed of neighborhood boys. He received his performing name "The Mighty Sparrow" during his early career:
"Your calypso name is given to you by your peers, based on your style. In the old days they tried to emulate British royalty. There was Lord Kitchener, Lord Nelson, Duke. When I started singing, the bands were still using acoustic instruments and the singers would stand flat footed, making a point or accusing someone in the crowd with the pointing of a finger, but mostly they stood motionless. When I sing, I get excited and move around, much like James Brown, and this was new to them. The older singers said, 'Why don't you just sing instead of moving around like a little sparrow.' It was said as a joke, but the name stuck." — Mighty Sparrow
In 1956, Sparrow won Trinidad's Carnival Road March and Calypso Monarch competitions with his most famous song, "Jean and Dinah". His prize for the latter was $40. In protest of the small sum, he wrote the song "Carnival Boycott" and attempted to organise other singers to boycott the competition. About half of the singers followed.
Sparrow claims credit for succeeding improvements in the conditions of calypso and steelband musicians in Trinidad, as well as the formation of the Carnival Development Committee, a musicians' assistance organisation.
Sparrow refused to participate in the competition for the next three years, but he continued to perform unofficially, even winning another Road March title in 1958 with "P.A.Y.E."
Calypso music enjoyed a brief period of popularity in other parts in the world during the 1950s. Trinidadian expatriate Lord Kitchener had helped popularise calypso in England, and Sparrow also found some success there. In the United States, interest in calypso was sparked largely by Harry Belafonte's 1956 album Calypso, the first LP to sell over one million copies.
In January 1958, Sparrow, along with longtime rival Lord Melody, travelled to New York City seeking access to the American music audience.
Sparrow had already been recording with Balisier and Cook Records, and with Belafonte's help he also began to record for RCA Victor. He did not achieve the success he had hoped for; he said in a 2001 interview, "When nothing happened for me, I went back to England and continued on with my career."
In 1960 Sparrow returned to the Calypso Monarch competition, winning his second Kingship and third Road March title with "Ten to One Is Murder" (an autobiographical song about an incident in which Sparrow allegedly shot a man) and "Mae Mae." He also began recording for his own label, National Recording. He continued to enjoy great popularity in Trinidad throughout the 1960s.
As soca began to supplant calypso in popularity in Trinidad during the late 1970s and early 1980s, Sparrow embraced the hybrid of calypso and cadence with the local (Chutney) music.
In 1984 he won his eighth Road March title with the soca-influenced "Doh Back Back." Also around this time, he began to spend at least half the year in New York City, finding an apartment in the West Indian neighborhoods in Jamaica, Queens.